I've been thinking of the smell of "fresh" soil since I visited my plot yesterday afternoon in the 51-degree, sunny conditions. By fresh soil I mean earth that has thawed after winter's coldest phase, with enough moisture to make it rather workable but not muddy. I only went to dig the remaining leeks out of the ground. I wish that on my day off tomorrow (Sunday), the weather would not just be barely above freezing as is forecast. That's probably too cold to do anything. Instead, I'll be indoors, starting plants from seed.
Many of the remaining leeks had "leaked" their innards and become mush. Still, I harvested one healthy root and two partially healthy ones. I intend to try a recipe for leek and potato soup I found here:
curried potato and leek soup with spinach
. I shall use soy milk, just as one of the people who commented mentions. This will elimate lactose intolerance issues for me.
They feature recipes for
Irish Soda bread
due to St Patrick's Day on Monday. I made it once, and it wasn't bad. I prefer
scones
.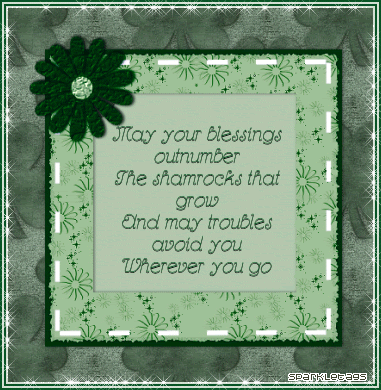 Best graphics, layouts, and more for your profiles! Click Here!